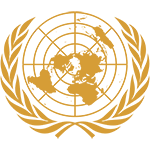 Committee
Special Political and Decolonization Committee
Country
Egypt
Author
EGYPT'S POSITION PAPER
TOPIC 1: Mining Rights
The Issue
Mining is a lucrative industry and given its profitability for both companies and countries, there are many stakeholders involved in this industry. As a result, there are many issues which have arisen. Many countries' environment have been negatively affected as a result of mining and some companies are able to take full control of the mining industries in some countries and breach environmental and labour regulations because of those countries' governments' inability to enforce such regulations and because of the lack of negotiating power those governments hold to ensure that the mining industry also benefits their countries.
However, the abovementioned issues are rather generic and are not the most important issues for Egypt. One issue which Egypt faces is that although many people are aware of the largely-untouched vast mineral reserves in the eastern part of the country, there has not been much government will to open these places up for exploration until very recently. Since the nationalisation of the mining industry in the early 1960s, the Egyptian Government has always chosen to focus on the mining and extraction of fossil fuels like gas and oil. Egypt is also a country which mines for coal and toge...
Subscribe to the
Delegate's Club to fully unlock this Position Paper.
You can search and browse the Position Paper Database and read abstracts for each paper. To get access to the full database and the full content of all Position Papers, get a Delegate's Club subscription Learn More
Subscribe Now!