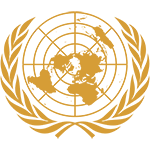 Committee
Disarmament and International Security Committee
Country
Lebanon
Author
Committee: Disarmament and Security Council (DISEC) Country: The Lebanese Republic Topic: Nuclear Non-Proliferation in Middle East
Nuclear weapons are literally ticking time bombs, waiting to be triggered at a moment's notice, damaging the lives of many innocent and their future generations.

Lebanon believes that the question of Nuclear Non-Proliferation in the Middle East is an important international issue and thus be internationally addressed. Countries in the Middle East, such as Lebanon, are directly involved.

In hopes of ensuring the peaceful and secure use of nuclear energy in Lebanon, the Lebanese Atomic Energy Commission (LAEC) was created. Lebanon emphasises the Non-Proliferation Treaty committing all nuclear states to avoid from acquiring and stockp...
            
Subscribe to the
Delegate's Club to fully unlock this Position Paper.
You can search and browse the Position Paper Database and read abstracts for each paper. To get access to the full database and the full content of all Position Papers, get a Delegate's Club subscription Learn More
Subscribe Now!