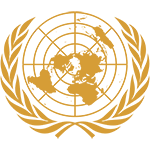 Committee
Disarmament and International Security Committee
Country
United Arab Emirates
Author
UAE - DISEC Position Paper
Topic A:
Honorable Chair and Fellow delegates,
The issue of Nuclear Non-Proliferation in the Middle East is one the UAE places as one of its utmost priorities. It is key to maintaining regional stability while forging cooperative bilateral and multilateral relationships that work in the interest of peace and security.
The UAE stays true to our peaceful values, such as abiding by the IAEA Convention on Nuclear Safety while constructing strategic agreements with major countries such as France and Australia. In addition, the UAE puts forward its close ties with South Korea, such as accepting a bid to build commercial nu...
Subscribe to the
Delegate's Club to fully unlock this Position Paper.
You can search and browse the Position Paper Database and read abstracts for each paper. To get access to the full database and the full content of all Position Papers, get a Delegate's Club subscription Learn More
Subscribe Now!