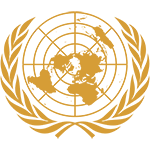 Committee
Disarmament and International Security Committee
Country
United States
Author
Position Paper Delegate: United States of America Committee: Disarmament and International Security Committee (DISEC)
Nuclear Non-Proliferation in the Middle East
With the largest stockpile of nuclear warheads globally and vested interests in the oil-rich Middle East, the United States is keen to prevent the nuclear armament and proliferation of Middle Eastern nations, particularly Iran, whose interests diametrically oppose those of the United States. Under the Obama administration, the U.S. has attempted to reduce Iran's nuclear activities through the Iran nuclear deal, while maintaining convivial relations with its traditional allies in the Middle East, mainly Saudi Arabia, Jordan and Israel.
The Islamic Revolution in Iran led to the installation of an anti-American theocracy who has called for the "destruction of the [United States of America]" and its allies. Fears over Iran's nuclear weapons capacity arose upon the revelation of a secret uranium enrichment program, with the possible intention of use in nuclear weapons manufacture. Further transgressions led to sanctions being imposed on Iran under Resolution 1737 in the Security Council. Sanctions were subsequently trebled as Iran continued its nuclear program.
Nuclea...
Subscribe to the
Delegate's Club to fully unlock this Position Paper.
You can search and browse the Position Paper Database and read abstracts for each paper. To get access to the full database and the full content of all Position Papers, get a Delegate's Club subscription Learn More
Subscribe Now!