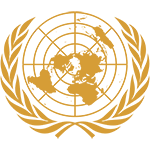 Committee
Disarmament and International Security Committee
Country
United Kingdom
Author
United Kingdom
Disarmament and International Security Committee
Topic A: Nuclear Non-Proliferation in Middle East
Peace building process is too complex to be done these days. The demand of peacefulness and prosperity is envisioned, yet the manufacturing of weapon even getting more progressive day by day. Nations are generally having trust-issues one another, makes the total demilitarization is getting harder to be actualized. Nuclear is currently the most tremendous energy that could give you many positive-impacts if you use it appropriately. In the opposite, it could also lead you to the creation of mass destruction. There had been global agreements that addressing this kind of issue, such as the NPT and IAEA. However, the result is not significant because the final decision-maker will be back to the national consideration.
United Kingdom, as one out of five nations which has legitimate rights to develop nuclear power, know exactly the disaster nuclear can brings. Hence, we have been rationally decided to progressively reduce our nuclear weapon stockpile and will continue to do so for the next decades. As 225 thermonuclear warheads we currently have, we are targeting to cut it until 180 by 2020 and 120 as our final target. We do...
Subscribe to the
Delegate's Club to fully unlock this Position Paper.
You can search and browse the Position Paper Database and read abstracts for each paper. To get access to the full database and the full content of all Position Papers, get a Delegate's Club subscription Learn More
Subscribe Now!