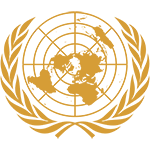 Committee
Disarmament and International Security Committee
Country
Italy
Author
Topic : Nuclear Non-Proliferation in Middle East Country : Italy Committee: Disarmament and International Security Committee
While it is true that the Nuclear Non-Proliferation Treaty (NPT) has the widest adherence of any arms control agreement and succeed enhancing international peace and security, it is also deeply known that there is still **[1] noncompliance with non-proliferation obligations** by a few NPT Middle East parties, such as Iran and Afghanistan. Another challenge is the **[2] lawlessness on usage of nuclear power** in Middle East. In addition, Italy views that [3] extremist groups in Middle East, who are gaining accesses to nuclear weapons, have meant a heightened awareness to international threat. Facing such problems, Italy sees the solution as being part of a domino effect, in which each nation's contribution will benefit another to create better security for all. Nuclear proliferation in Middle East should also be observed in regards to implementing the Middle East Convention 1995.

There have been several proposed solutions, with varying degrees of success. Since 1975, Italy ratified NPT and is recognized as a non-nuclear weapon state party. Italy is also a member of both Euratom and the Nuclear Suppliers Group. In 1998, Italy signed the Additional Protocol in relation to its safeguards agreements with the IAEA. Italy has long been active on various fronts that include the United Nations, the European ...
Subscribe to the
Delegate's Club to fully unlock this Position Paper.
You can search and browse the Position Paper Database and read abstracts for each paper. To get access to the full database and the full content of all Position Papers, get a Delegate's Club subscription Learn More
Subscribe Now!