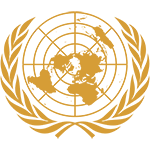 Committee
Disarmament and International Security Committee
Country
France
Author
Topic 1: Nuclear non-proliferation in the Middle East
As mentioned by Francois Hollande, the 24th President of France, in a recent speech, France "shares the long-term goal of totally eliminating nuclear weapons", and definitely looks favourably upon a strong resolution that achieves nuclear non-proliferation in the Middle East.
France has been taking up an active role in promoting nuclear non-proliferation in the Middle East. France has initiated the Joint Plan of Action, as well as laying the foundations for the Joint Comprehensive Plan of Action, which successfully reduced Iran's nuclear proliferation capabilities. As one of the 190 signatory members of the Nuclear Non-proliferation Treaty (NPT), France also believes in global nuclear disarmament, and has disarmed 175 warheads since the end of Cold War. France is also the only country to have decommissioned its ground to ground nuclear missiles, and also the only country to have closed down its facilities for the production of fissile material for construction of nuclear weapons.
France, however, also believes in the development of clean nuclear energy as a renewable energy source, and has played a huge role in nuclear energy development in the Middle East. France has signed nuclear cooperation agreements with Saudi Arabia, UAE, Jordan, Kuwait, Algeria, Morocco and Tunisia, along with plans to construct nuclear power plants with 2 of the countries.
The Middle East has long been an area meddled with regional turmoil, with many Arab countries already expressing strong distrust and suspicion with their neighbouring countries. This atmosphere of suspicions is also reflected in the "deterrence policy" the Middle-Eastern countries uptake. With Israel's policy of "nuclear...
Subscribe to the
Delegate's Club to fully unlock this Position Paper.
You can search and browse the Position Paper Database and read abstracts for each paper. To get access to the full database and the full content of all Position Papers, get a Delegate's Club subscription Learn More
Subscribe Now!