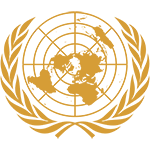 Committee
Disarmament and International Security Committee
Country
Australia
Author
Position Paper
Name of the country: Australia
Committee: Disarmament and International Security Committee (DISEC)
Topic: Nuclear Non-Proliferation in Middle East
It is universally acknowledged that the dramatically rapid enhancement of the modern technologies enables countries to further exploit nuclear energy, serving as an incentive for the development of hazardous nuclear weapons. In world war II, the atomic bomb dropped on Japan led to catastrophic aftermath, leaving radioactive substances which made numerous local residents suffer from incurable diseases even with advanced medical technology. Also undermining impact had been exerted to countries in the middle east due to the usage of chemical weapons during the same period. They both reflect the fact that the inappropriate usage of weapons of mass destruction could bring humans jeopardy.
Australia is also one of the countries facing the nuclear threat, making Australia acutely aware of the importance of worldwide nuclear non-proliferation. Firstly, Australia signed the Nuclear Non-Proliferation Treaty and has complied with consistently. Secondly, Australia only exports uranium o...
Subscribe to the
Delegate's Club to fully unlock this Position Paper.
You can search and browse the Position Paper Database and read abstracts for each paper. To get access to the full database and the full content of all Position Papers, get a Delegate's Club subscription Learn More
Subscribe Now!