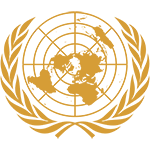 Committee
Disarmament and International Security Committee
Country
Venezuela, Bolivarian Republic of
Author
Topic 1: Nuclear Non-proliferation in the Middle East With the increasing volatility of the Middle East brought about by heightened sectarian tensions and the proliferation of various terrorist groups and armed proxies with violent, extreme ideologies, it is more important than ever to address the nuclear issue plaguing the region. Although most states in the Middle East are parties to the Nuclear Non-Proliferation Treaty, there have been various cases of violations, first by Iraq and in recent times suspected to have been by Iran. Furthermore, the overwhelming amount of evidence indicating Israel's possession of Jericho nuclear warheads and the multiple ranges and delivery systems of those warheads continues to destabilize the region, with many Arab states seeking to develop their own nuclear warheads to counter the threat posed by Israel. To address the possibility of a nuclear arms race in the factionalized world of the Middle East, a resolution to establish a Middle East Nuclear Weapon Free Zone (MENWFZ) was introduced in 1995, following the examples of other WFZs established in Southeast Asia, Latin America and Africa. However, the existence of Israel's nuclear arsenal and the tying of the MENWFZ to a banning of WMDs in the region has delayed the implementation of such a zone up till today. Complications to the issue have also arisen from the pursuit of nuclear energy in the region by countries such as the UAE, Iran and Saudi Arabia. Given the hostilities the region, there have been doubts about the proliferation of nuclear energy possibly leading up to the development of nuclear weapons for deterrence purposes, especially if the development of nuclear techn...
Subscribe to the
Delegate's Club to fully unlock this Position Paper.
You can search and browse the Position Paper Database and read abstracts for each paper. To get access to the full database and the full content of all Position Papers, get a Delegate's Club subscription Learn More
Subscribe Now!