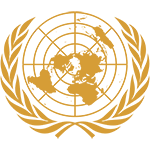 Committee
Disarmament and International Security Committee
Country
Peru
Author
Disarmament And International Security Committee
Position Paper Of The Republic of Peru
Nuclear Non-Proliferation in The Middle East
The issue of Nuclear Non-Proliferation in the Middle East has been extensively discussed by the International community. Nuclear Non-Proliferation Treaty (NPT) Review Conferences (RevCon) were convened every 5 years since 1995, with Preparatory Conferences (PrepCom) held beforehand . However, there has still yet to be much progress towards the creation of the desired Middle-East Nuclear Weapons Free Zone (MENWFZ). The Iranian Nuclear Deal did help to relieve tensions arising from the ambiguity of Iran's Nuclear program , obstacles still remain. Israel's non-ratification of the NPT , as well as Iran not being completely open to inspections by the International Atomic Energy Agency (IAEA) are some key roadblocks. These have caused distrust, especially within the Middle East region, which is generally insecure about the dubiety of current Nuclear programs of Iran and Israel , fearing they may have weaponisation desires. The threat of an arms race beginning due to the discovery of nuclear weaponry, or the capacity to produce them necessitates urgency to implement the MENWFZ. Saudi Arabia has already confirmed its intent of a military nuclear program in response to this situation . Civil Strife and the ongoing instability of Egypt, who has been a key driver of efforts towards the creation of the MENWFZ compound the difficulty it's implementation.
Peru has been a long-standing advocate for Nuclear Non-Proliferation globally, with particular regard to its militarized use. Peru has, among other examples, been party to the NPT, an active member of OPANAL (Agency for the Prohibition of Nuclear Weapons in Latin America and the Caribbean), which advocates for the MENWFZ , as well as given the honour of chairing the 2014 PrepCom and Main Committee I of the 2015 RevCon . These examples reinforce her commitment towards a Nuclear weapons free world, and hence she believes that the resolving the issue of Nuclear Non-Proliferation in the Middle East is paramount to achieving this end.
Peru, although not directly affected by this issue, wished to see the MENWFZ implemented as early as possible. Her belief is that the MENWFZ is key to diffuse regional tensions brought about by the obscurity of each country's nuclear program, and prevent any escalation of current tensions. She also expresses that achieving the MENWFZ would be a key milestone towards eliminating nuclear weaponry globally. Sensing from history that Israel is unlikely to ratify the NPT anytime soon, Peru is adamant that the long-postponed Helsinki Conference be convened as soon as possible. This provides a platform, unaffiliated to the NPT, for the Middle East region to make vital first steps towards implementing the MENWFZ, ahead of the next NPT RevCon. She also believes that educating society on the redundancy of nuclear weaponry is essential for its disarmament and a MENWFZ to be accepted by the citizenry. She also wishes to see an international framework in place to centralize nuclear research and project partnerships, and for more comprehensive oversight and reporting systems. Peru is confident that these will allow for greater exploration of nuclear technology for civil use, and also reassure the global community of the peaceful desires of each nation's nuclear program.
Urban Violence
Urban Violence is an issue that most governments are able to relate to. Every country has urban violence to some degree, but some countries have it worse than others. In general there has been an identified correlation between state of development of a nation and its urban violence rate, with less-developed states often facing more urban violence . There has been much international effort to resolve this issue, which is a goal of the UN Millennium Declaration . Examples like the Salvador Declaration and Resolution 64/180 of the General Assembly have outlined possible strategies that could be implemented to tackle these issues. The Global Network for Safer Cities initiative aims to be a platform for ideas and advice exchange between government and non-government players to improve safety of cities . However, Peru feels that most pre-existing solutions center on ideation and intangible aid, with little material action being taken. Often, benefactor nations do not have resources to implement advice and proposals given to them. As such, Peru fee...
Subscribe to the
Delegate's Club to fully unlock this Position Paper.
You can search and browse the Position Paper Database and read abstracts for each paper. To get access to the full database and the full content of all Position Papers, get a Delegate's Club subscription Learn More
Subscribe Now!