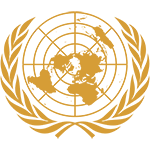 Committee
Disarmament and International Security Committee
Country
Mexico
Author
Committee: Disarmament and International Security Committee (DISEC)
Delegation: Mexico
Delegate: Vanessa Tan Wei Shen
Topic A: Nuclear Non-Proliferation in the Middle East
As technology in the world continues to advance, countries are beginning to explore the various uses of nuclear power for beneficial uses as well as in the form of military warfare. In the Middle East, countries such as Iran and have been promoting the creation of weapons of mass destruction through the discovery of nuclear power and its potential. Although the proliferation of nuclear weapons might not directly impact Mexico as a country, it affects the entire well-being of humanity. As such, the widespread availability of nuclear weapons collectively affects the safety and security of Mexico and the entire world through nuclear weapons.
Mexico strongly supports Nuclear Non-Proliferation in the Middle East. With the role played by Mexico starting and steering the negotiations for the 1968 Tlatelolco Treaty in Latin-America, establishing the first highly populated nuclear-free zone in the world, Mexico has been one of the pioneers in international attempts to prevent the misuse of nuclear power. In 2000, Mexico was one of 7 nations launching a declaration "Towards a Nuclear Weapon Free World: The Need for a New Agenda" calling for further action to implement the provisions of the Treaty on the Non-Prolife...
Subscribe to the
Delegate's Club to fully unlock this Position Paper.
You can search and browse the Position Paper Database and read abstracts for each paper. To get access to the full database and the full content of all Position Papers, get a Delegate's Club subscription Learn More
Subscribe Now!