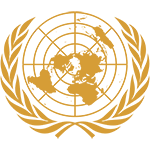 Committee
Disarmament and International Security Committee
Country
Jamaica
Author
Nuclear non-proliferation in the Middle East
BACKGROUND The proliferation of nuclear weapons in the Middle East, arguably one of the epicenters of violence in today's globalized world, has brought new risks and greater dangers. With major players in this zone facing the threat of terrorism and political instability, these high yield weapons, if left in the wrong hands, have the capacity to inflict damage on countries on an unprecedented scale. With nations in the Middle East taking up arms, nuclear arms, in fear of other countries solidifying a head start in this nuclear arms race, the volatility in the region has escalated to concerning levels. This not only threatens states directly involved in the amassing of nuclear weapons, it poses threats on the region and the rest of the world on multiple fronts. The presence of terrorist powers in the region, especially groups like ISIS which incorporates specialists across the globe into their forces, would endanger countries across the world as the enriched uranium if processed can be used in the production of nuclear warheads, and radioactive material can be used in the construction of dirty bombs.
JAMAICA'S POSITION Jamaica, aware of its position in the scramble for nuclear power, has responded in suite in the early days of nuclear weapon proliferation, by operating a 20 kW...
Subscribe to the
Delegate's Club to fully unlock this Position Paper.
You can search and browse the Position Paper Database and read abstracts for each paper. To get access to the full database and the full content of all Position Papers, get a Delegate's Club subscription Learn More
Subscribe Now!