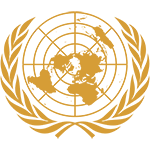 Committee
Disarmament and International Security Committee
Country
Chile
Author
Nuclear Non- Proliferation in the Middle East
1. Background
The threat of nuclear proliferation in and by Iran and Syria has created the urgency for international committee to develop a comprehensive and strategic plan for nuclear non- proliferation in the Middle East. The rise of terrorism further complicates the situation, as there are poorly secured sites which contain usable nuclear materials, posing a threat to global security and peace. Thus, it is imperative and relevant to discuss and advocate nuclear non- proliferation to allow the Middle East to improve and progress positively.
The Middle East nuclear weapon free zone (MENWFZ) is proposed as a agreement similar to other nuclear weapon- free zones in other regions. MENWFZ can potentially strengthen the Nuclear Non- proliferation Treaty (NPT), and help to promote Middle East peace process as well as global disarmament.
2. Chile's stance
Chile is a member of the United Nations (UN) and Nuclear Non- Proliferation Treaty (NPT) and we recognizes the importance of nuclear no...
Subscribe to the
Delegate's Club to fully unlock this Position Paper.
You can search and browse the Position Paper Database and read abstracts for each paper. To get access to the full database and the full content of all Position Papers, get a Delegate's Club subscription Learn More
Subscribe Now!