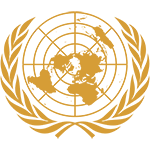 Committee
Disarmament and International Security Committee
Country
Brazil
Author
Committee: Disarmament and International Security Committee Country: Brazil
With the credentials of being an active member in the International Atomic Energy Agency, and a country who ratified several treaties that aimed to reduce nuclear proliferation such as the Nuclear Non-Proliferation Treaty and the Geneva Protocol, Brazil understands the need to ensure nuclear non-proliferation in the Middle East and essentially help to push the Middle Eastern countries towards nuclear non-proliferation.
At recent years, we have seen frequent instability in the Middle East. First, there was the Iraq war, Iran-PJAK conflict, and following that, numerous insurgencies and the Syrian Civil War. With so many conflicts going on and immeasurable number of terrorist groups in the region, Brazil cannot obtain the confidence to trust the Middle East in handling dangerous technology that could potentially bring the area irreversible harm. It is also Brazil's fear that should any of the terrorist groups obtain any weapons o...
Subscribe to the
Delegate's Club to fully unlock this Position Paper.
You can search and browse the Position Paper Database and read abstracts for each paper. To get access to the full database and the full content of all Position Papers, get a Delegate's Club subscription Learn More
Subscribe Now!