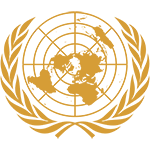 Committee
Disarmament and International Security Committee
Country
Bolivia, Plurinational State of
Author
The Plurinational State of Bolivia DISEC UNGA
Topic 1
NUCLEAR NON-PROLIFERATION IN THE MIDDLE EAST
Nuclear proliferation is a growing world problem and in the Middle East it is worse since the Middle East has always been viewed as unstable. Thus it becomes necessary for nuclear nonproliferation in this perennially warring region.
THE NPT
The bible of the nuclear nonproliferation and disarmament program, the NPT (Treaty on the Nonproliferation of Nuclear Weapons), of which Bolivia is a ratifier, entered into force in 1970 and on 11 May 1995 was extended indefinitely. The three objectives of the treaty are: non-proliferation, disarmament, and the right to peaceful use of nuclear technology. As concerns the Middle East the treaty is of primary importance since Israel which is supposed to have a nuclear arsenal has neither declared itself as a nuclear state or ratified the treaty. Another decisive player is Iran. Although a party to the NPT Iran has been in trouble under the charges that it was found in noncompliance to the NPT safeguards agreement. International a...
Subscribe to the
Delegate's Club to fully unlock this Position Paper.
You can search and browse the Position Paper Database and read abstracts for each paper. To get access to the full database and the full content of all Position Papers, get a Delegate's Club subscription Learn More
Subscribe Now!