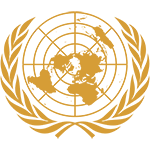 Committee
Disarmament and International Security Committee
Country
Pakistan
Author
Delegate: Pakistan Council: Disarmament and International Security Committee (DISEC)
Topic 1: Nuclear Non-proliferation in the Middle East
(a) Although Pakistan is grateful that nations are trying to establish a nuclear weapons free zone in the Middle East, especially due to the threat of Islamic State, Pakistan is extremely offended that nations are not concerned about establishing nuclear weapons free zone in other countries such as Israel and the United States, even Pakistan. Pakistan feels that if nations have the goal of minimising or eliminating the possible threat of terrorist organisations obtaining nuclear weapons, they should do it worldwide, not just in the Middle East.
(b) Pakistan strongly objects to the nuclear non-pr...
Subscribe to the
Delegate's Club to fully unlock this Position Paper.
You can search and browse the Position Paper Database and read abstracts for each paper. To get access to the full database and the full content of all Position Papers, get a Delegate's Club subscription Learn More
Subscribe Now!