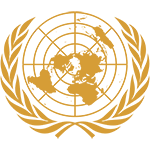 Committee
Disarmament and International Security Committee
Country
Malaysia
Author
School: Yishun Junior College Committee: Disarmament and International Security Committee. Country: Malaysia Topic: Nuclear non-proliferation in the Middle East
Is nuclear energy that important to the Middle East since they are the largest oil producers in the world?
Nuclear Energy is mostly important for the Middle East as many are using nuclear energy to provide electricity for its people. Jordan's committee for Nuclear Energy implemented the program to provide 30% of electricity in 2030 and has established regional grid connection with Egypt, Syria and tries to increase links with Saudi Arabia, Israel and Palestine. In UAE, the country exports most of its electricity from gas, for which it relies on some imports. Electricity demand is growing by 9% per year and is expected to require 40 GWe of capacity by 2020. It relies entirely on electricity to provide its potable water, by desalination. In Israel, it produces 60 billion kWh gross per year, and has about 14 GWe capacities with little reserve. Thus, Nuclear energy is very important as even though the Middle East has plenty of oil, nuclear energy can pave the way for a new sustainable trend in providing electricity and create new innovations to sustain energy demands and help bring economic stability to the region lately plagued by terrorism.
How to Regulate usage of Nuclear power & Ensure Security
To all the delegates in Disec committee, we should try to find innovative and very precise standardization on how to regulate...
Subscribe to the
Delegate's Club to fully unlock this Position Paper.
You can search and browse the Position Paper Database and read abstracts for each paper. To get access to the full database and the full content of all Position Papers, get a Delegate's Club subscription Learn More
Subscribe Now!