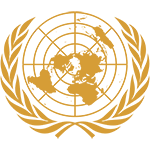 Committee
Disarmament and International Security Committee
Country
India
Author
SMUN 2016 // Committee: Disarmament and International Security Committee // Country: India
Topic A: Nuclear Non-Proliferation in Middle East
 Despite having not signed the Non-Proliferation Treaty (NPT) due to national interests – being surrounded by Pakistan _(1)_ and China _(2)_ where both are nuclear powers, India remains committed to advocating for the elimination of all nuclear weapons _(3)_. India has also honoured the central commitments and principles of this treaty, and has a track record of being a responsible nuclear power _(4)_.

 India still maintains the same stand with regards to nuclear non-proliferation in the Middle East, with an expectation for all nuclear weapons there to be eliminated. This is especially so for the Middle East, due to the risks of proxy wars arising between the United States and Russia _(5)_, as well as between Iran and Saudi Arabia _(6)_. India recognises the global threat that could arise – including to India - should nuclear weapons in the Middle East be utilised for offensive purposes.

 India supports the setting up of a Middle East Nuclear Weapon Free Zone (MENWFZ), where plans are already in progress, in order to ensure that a nuclear war does not arise in the Middle East. This would put a stop to what seems to be a nuclear arms race in the Middle East, where many countries including Iran, Egypt, Turkey and Jordan have plans for nuclear programmes _(7)_. Although the majority of these plans are currentl...
            
Subscribe to the
Delegate's Club to fully unlock this Position Paper.
You can search and browse the Position Paper Database and read abstracts for each paper. To get access to the full database and the full content of all Position Papers, get a Delegate's Club subscription Learn More
Subscribe Now!