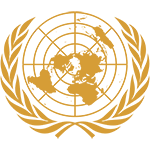 Committee
Disarmament and International Security Committee
Country
Brunei Darussalam
Author
Brunei Darussalam
Creating Nuclear-free zone in middle east and upholding a decisive human right law in fragile cities
Council :Disarmament and International Security Committe (DISEC)
Delegate : Muhammad Rakha Ishlah Adimad
Nuclear Non-proliferation in the Middle East
The Delegate of Brunei put much concern of what is happening in middle east. Alongside the Arab spring which cause a massive destruction and genocide, the things that more crucial is the use of nuclear technology as a massive destruction weapon. Middle east as an oil field have a lots of controversial and propaganda issues. Regardless that so many factor triggering a nuclear development in middle east, the delegate of Brunei is likely to address the result of the high activity of nuclear proliferation. A power of uranium which has a big range of radiation and high effect of destruction becoming a threat for every beings. An atomic bomb had vanished Nagasaki Japan in 1945. Lots of life ended up with a single strike of illicit and lethal nuclear bomb. All mankind are not interested to be the second victim or even witnessing a "Nagasaki Tragedy" again. Alongside being effective power of electricity ,nuclear is keep being enriched to be a weapon and it shows the world is far from peace and safety.
Middle east has start to build nuclear technology since long time ago ,there is no any problem with a proliferation of nuclear as long as it can assure the safety and security ,all nations have agree to sign an agreement including middle east nation like Iran to be controlled by International Atomic Energy Agency (IAEA) if they would like to have nuclear activity as an assurance that the nuclear activity is under control. Bu...
Subscribe to the
Delegate's Club to fully unlock this Position Paper.
You can search and browse the Position Paper Database and read abstracts for each paper. To get access to the full database and the full content of all Position Papers, get a Delegate's Club subscription Learn More
Subscribe Now!