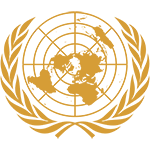 Committee
Disarmament and International Security Committee
Country
Morocco
Author
Nuclear Non-Proliferation in the Middle East
Morocco recognises the need to discuss the non-proliferation of nuclear weapons in the Middle East. In particular, the region is host to many conflicts, with a myriad of international stakes and interests complicating the issues. The volatility and instability of the Middle East, along with the looming threat of militant groups such as ISIS and the Taliban necessitates such discussion on the control of nuclear weapons and nuclear energy in the region.
Morocco acknowledges the need for nuclear energy that many other countries likewise express. The country is developing plans for a nuclear power project with the International Atomic Energy Agency (IAEA). Most (94%) of its domestic fuel and power needs come from exports , and so it is currently looking at nuclear energy, in addition with renewable energy to support the increasing electricity demand of the county by 2030. Morocco is currently preparing the necessary infrastructure for nuclear technology. The National Council of Nuclear Energy (CNEN) advises the Moroccan government on the use of nuclear energy and the National Nuclear Safety Commission (CNSN) helps regulate proposed nuc...
Subscribe to the
Delegate's Club to fully unlock this Position Paper.
You can search and browse the Position Paper Database and read abstracts for each paper. To get access to the full database and the full content of all Position Papers, get a Delegate's Club subscription Learn More
Subscribe Now!