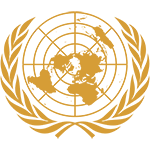 Committee
Disarmament and International Security Committee
Country
Libya
Author
Committee: Disarmament and International Security Committee Country: Libya Topic 1: The issue of nuclear non-proliferation in the Middle East has long been textured and fraught. Despite the Non-Proliferation Treaty (NPT) being implemented and adhered to by most countries around the world, there still remains a few states in the Middle East which are disinclined towards the prevention of the spread of nuclear weaponry as well as the prohibition of nuclear weapons. This poses a danger to other states as there would be a fear of the possibility of weapon misappropriation, especially amidst nascent tensions between certain Middle East states. Some points of contention include the transparency measures and regulations on Middle East countries' nuclear programmes, as well as the involvement of belligerent non-state actors whom may complicate the issue or even endanger glo...
Subscribe to the
Delegate's Club to fully unlock this Position Paper.
You can search and browse the Position Paper Database and read abstracts for each paper. To get access to the full database and the full content of all Position Papers, get a Delegate's Club subscription Learn More
Subscribe Now!