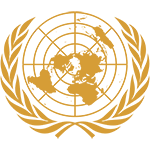 Committee
Disarmament and International Security Committee
Country
Egypt
Author
Position Paper for Disarmament and International Security Committee (DISEC)- Egypt
Topic 1: Nuclear Non-Proliferation in the Middle East
Egypt has always been an active member in the debate regarding Nuclear Non-Proliferation in the Middle East. Since 1974, Egypt, alongside Iran, have been actively been a proud proponent of establishing a Nuclear Weapon Free Zone in the Middle East, seeing it as one of the most important step Middle-Eastern countries must take to ensure a more stable and conflict-free region.
In the past half a century, Egypt (and other Arab states) have engaged in numerous wars with neighbouring state Israel. Despite the signing of a peace treaty, Camp David Accords, the inevitable hostility between these two states have raised alarms on Egypt's national security. Following the uncovering of Nuclear weapon stockpiles in Israel, many Arab states have justified for their own Nuclear programmes under the premise of 'security measures'.
...
Subscribe to the
Delegate's Club to fully unlock this Position Paper.
You can search and browse the Position Paper Database and read abstracts for each paper. To get access to the full database and the full content of all Position Papers, get a Delegate's Club subscription Learn More
Subscribe Now!