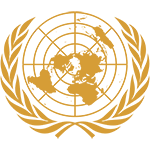 Committee
Disarmament and International Security Committee
Country
Angola
Author
Disarmament and International Security Council Delegate of Angola
a. Statement of problem, including how it has affected your country b. Your country's stance on the issue, including related past/current policies undertaken c. Possible solutions to the issue you would support, or plan to introduce
Topic A: Nuclear Non-Proliferation in Middle East
The history of the Middle East has been one of tumult and scarred with conflicts, wars and strife. The situation grows continually tense as the element of mutually assured destruction and nuclear annihilation becomes an ever-increasing possibility. The main line of justification for nuclear weaponry in the Middle-East runs along the lines of nuclear weaponry acting as a deterrent to other countries from attacking each other. However, this concept is flawed on multiple levels- nuclear weaponry may be used against states who do not have nuclear weapons themselves, and the fact that there is an underlying assumption that all nuclear weapons are currently in the hands of those who wish to keep in peace in the Middle-Eastern region. While Angola has no direct relations with the Middle-Eastern region, it ...
Subscribe to the
Delegate's Club to fully unlock this Position Paper.
You can search and browse the Position Paper Database and read abstracts for each paper. To get access to the full database and the full content of all Position Papers, get a Delegate's Club subscription Learn More
Subscribe Now!