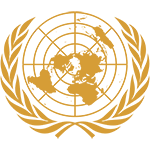 Committee
Special Political and Decolonization Committee
Country
Rwanda
Author
POSITION PAPER
Topic 1: The War on Narcotics Country: Rwanda There have been many attempts by the UN as well as regional and national bodies to curb illegal drug trade. The UN General Assembly in December 1987 was an expression of its determination and call to strengthen action and cooperation to achieve the goal of an international society free of drug abuse. The drug trade lies at the heart of an international network that funds terrorism and the illegal purchase of arms. It also destroys countless lives. According to the United Nations Office on Drugs and Crime (UNODC) 2015 world report, drug use prevalence continues to be stable around the world, although an estimated 246 million people - slightly over 5 per cent of those aged 15 to 64 years worldwide - used an illicit drug in 2013. The report further indicates some 27 million people have a problem as drug users. An estimated 1.65 million of people who inject drugs were living with HIV in 2013. Men are three times more likely than women to use cannabis and cocaine. At least 200,000 drug users die annually, worldwide. In Rwanda, a study conducted by the Ministry of Youth and ICT in collaboration with Kigali Health Institute in 2011 shows that at least 52.5 percent of the youth with age ...
Subscribe to the
Delegate's Club to fully unlock this Position Paper.
You can search and browse the Position Paper Database and read abstracts for each paper. To get access to the full database and the full content of all Position Papers, get a Delegate's Club subscription Learn More
Subscribe Now!