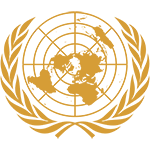 Committee
Special Political and Decolonization Committee
Country
Oman
Author
Committee: Special Political and Decolonisation Committee
Country: Sultanate of Oman
School: Yadavindra Public School, Mohali
Topic A: The War on Narcotics
Narcotic trafficking nowadays is becoming an ever increasingly threatening obstacle to countries around the world. This is referred to as a complication to the country's growth and development because the youth, the future of every nation, are the ones affected the most and this hampers their physical and mental being. Countries are unable to tackle this problem despite their efforts to try to stop or end the supply. But the problem does not finish there, because there is still an unending demand. So the traffickers in a different area are lured into taking over and supplying the narcotics. This effect causes the drug sources to spread from one country to another, creating a problem for the whole world.
The sultanate of Oman strongly opposes narcotic trafficking. According to the Royal Decree No. 17/99 for issuing Law of Narcotics & Psychotropic Control on 6th March 1999, it is illegal and punishable to plant, manufacture, produce, import, export, transport, own, purchase, s...
Subscribe to the
Delegate's Club to fully unlock this Position Paper.
You can search and browse the Position Paper Database and read abstracts for each paper. To get access to the full database and the full content of all Position Papers, get a Delegate's Club subscription Learn More
Subscribe Now!