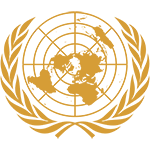 Committee
Special Political and Decolonization Committee
Country
Chile
Author
Yale-NUS College Asia-Pacific Model United Nations
Position paper
Muhammad Ilham Fadhillah
Yishun Town Secondary School
Country: Chile
Committee: Special Political and Decolonisation (SPECOL)
Topic A: The War on Narcotics
The effort against narcotics is an extensive issue that encompasses issues from
organised to the moral and scientific validity of their criminalisation. In the recent past,
a wide range of narcotics which were previously witnessed widespread use were
banned save for two, tobacco and alcohol. There are countries which uphold harsh
penalties for drug abuse and trafficking while other countries have begun to legalise
their use in limited quantities. The countries' outlook towards drug criminalisation may
also be influenced by the prevalence of the problem in their community. As more
research and experience is being gained by the global community, perceptions and
strategies towards solving the drug problem may change. Chile realises that the
traditional outlook towards the drug problem may not be the best solution and
alternative measures should be taken.
Chile is a Latin American country and is also caught up in the narcotics problem in the
area. The country is used as part of the trade route for these drugs. There are also cases
of drug-related violence. Drug addiction is also a problem. Cannabis has been removed
from the list of hard drugs and has been legalised for medicinal and recreational use.
Other South American countries have also legalised to use of drugs to different extents
which has led to improved handling of the problem in some cases.
With the decriminalisation of cannabis, the problem of addiction is more easily
addressed as there is less pressu...
Subscribe to the
Delegate's Club to fully unlock this Position Paper.
You can search and browse the Position Paper Database and read abstracts for each paper. To get access to the full database and the full content of all Position Papers, get a Delegate's Club subscription Learn More
Subscribe Now!