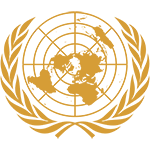 Committee
Special Political and Decolonization Committee
Country
Algeria
Author
Topic: War on Narcotics
Committee: Special Political and Decolonisation Committee
Country: Algeria
One of the former Presidents of the United States of America, Mr. Richard Nixon, declared a 'war on drugs', almost 4 decades ago, when usage of drugs was getting uncontrollable and manipulated for more than medical purposes. Even though there have been advances to shut down the illegal trade of narcotics, the 'war' is still raging and is far from being eradicated. Algeria is a has comparatively low statistics regarding the production and consumption of narcotics, however is a transit point for narcotics, especially hashish from Morocco that is meant to be smuggled to Europe. In 1994, Algeria had initiated to close its borders with Morocco, which reduced the importation of hashish and cannabis from morocco to algeria for a transit, however not significantly enough to deem it as satisfactory. Algeria has recognised drug trafficking as one of the top national security threats and since, has entrusted their army with the task of detecting, and countering this drug trafficking. Algeria has strict penalties such as imprisonment on convicted drug traffickers.
Algeria has...
Subscribe to the
Delegate's Club to fully unlock this Position Paper.
You can search and browse the Position Paper Database and read abstracts for each paper. To get access to the full database and the full content of all Position Papers, get a Delegate's Club subscription Learn More
Subscribe Now!