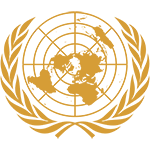 Committee
Special Political and Decolonization Committee
Country
Bahrain
Author
Delegation of Bahrain
The war against narcotics
Not any different from the views of other countries, Bahrain feels narcotics are a worldwide problem that requires co-operation at the international level, in addition to national anti-drug abuse initiatives. not only do they destroy the true potential of the youth, resulting in mental disorders but also have other negative effects overall such as unemployment, crime and violence and hence Bahrain hopes to work towards a better tomorrow by starting to build a better today by making extreme efforts to stunt the growth of drug usage in the country.
Bahrain has seized narcotics worth millions of dinars last year with the help of advanced equipment and modern technology at its borders.Ba...
Subscribe to the
Delegate's Club to fully unlock this Position Paper.
You can search and browse the Position Paper Database and read abstracts for each paper. To get access to the full database and the full content of all Position Papers, get a Delegate's Club subscription Learn More
Subscribe Now!