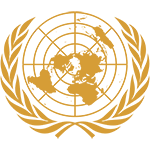 Committee
Special Political and Decolonization Committee
Country
Lithuania
Author
Committee: Special Political and Decolonisation Committee
Topic: The War on Narcotics
Country: Lithuania
The War on Drugs is a pressing issue that has evolved into a nefarious network, involving countries all over the world. This network has successfully infiltrated government bodies, linking it to the criminal underworld. Lithuania has become a casualty in this battle, primarily as a transit state. Drugs are often smuggled through Lithuania, due to its strategic geographic position-it faces the Baltic sea, and shares borders with Belarus, Latvia, Poland, and Russia. Most drugs enter through Klapeida, Lithuania's busiest sea port, or by land.
Lithuania recognizes that the heart of this never ending war is its ever increasing supply and demand. The fact that this trade is all being done outside of government control makes it all the more difficult for these problems to be handled.
Endless streams of drugs continue to flow all throughout Lithuania. Current analysis from the National Drug Control & Drug Prevention Programme of Lithuania validated that the European Drug Market is dominated by Afghan heroin. Continuous efforts done by European countries still could not outdo the stream of heroin supply, this may be due to the continuous support from farmers who continue to produce these opiate poppies, as these crops garner more profit compared to traditional crops.
Our current analysis also stated that illicit drugs are primarily used due to numerous socio-economic factors. Children who do not attend school tend to abuse illicit substances. Drug use is prevalent in areas with growing poverty, it is at these markets where drug traffickers recruit people, typically adolescents, into the drug trade. In 2009, the number of juveniles in Lithuania committing criminal acts related to illicit drugs and psychotropic substances increased.
Lithuania is resolute in ending this warfare. Lithuania believe that it is more efficient to concentrate our efforts and finances in depleting the demand for drugs, hence our National Drug Strategy (2010-2016) is centered on the prevention of contamination of drugs into the Lithuanian society, adopting the UN's Guiding Principles of Drug Demand Reduction.
In 2013, Lithuania's Ministry of Education & Sciences implemented the Universal Prevention Programme of Alcohol, Tobacco, and Psychoactive substances in 977 schools, where-in this program is adapted ...
Subscribe to the
Delegate's Club to fully unlock this Position Paper.
You can search and browse the Position Paper Database and read abstracts for each paper. To get access to the full database and the full content of all Position Papers, get a Delegate's Club subscription Learn More
Subscribe Now!