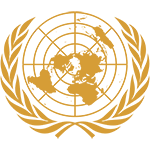 Committee
Special Political and Decolonization Committee
Country
Kuwait
Author
Topic A: The War on Narcotics
1. Background and Country Stance
The State of Kuwait is one highly against drug use for non-medical purposes. Kuwait considers it a more serious crime for a person to make it easier for another person to access drugs, even if the facilitator/dealer himself does not use drugs.
However, this delegate believes that current efforts to completely eradicate the issue of illegal drugs and the abuse of narcotics is thus far inefficient, mainly because of:
a. The large underground community involved in the illegal sale and exchange of narcotics.
b. The availability and ease of access to narcotics.
c. The positive emotions brought to citizens through abusing narcotics.
2. Past Action
a. Organisations targeted at prevention of drug use have been formed, such as the National Anti-Drugs Committee (NADC)/Ghiras National Awareness Project against Drugs (GHIRAS), which has conducted various activities such as forums to educate youths on narcotics, as well as has a website accessible to citizens.
b. Kuwait has encouraged citizens to plant and harvest legitimate crops (instead of growing crops such as cannabis).
c. Kuwait strives to improve situations in less developed areas, so as to discourage citizens in those areas to turn to drug use.
3. Suggested Solutions
This delegate would like to mai...
Subscribe to the
Delegate's Club to fully unlock this Position Paper.
You can search and browse the Position Paper Database and read abstracts for each paper. To get access to the full database and the full content of all Position Papers, get a Delegate's Club subscription Learn More
Subscribe Now!