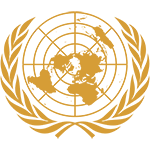 Committee
Special Political and Decolonization Committee
Country
Senegal
Author
The War on Narcotics
As the world has grown increasingly globalized over the past two decades, so has the nature of the illicit drugs trade. With the rise of communications and transport technology in an increasingly interconnected and interdependent society, it is that inevitable that the narcotics trade has taken advantage of these to expand its trade networks, with the production, transportation, and selling of drugs often spanning several countries and regions. Senegal, recognizing the international nature of this issue, seeks to actively curb this problem through urging the greater structural support for and implementation of active demand and supply side policies and programs, on a wider regional and international scale, involving close collaboration amongst countries, in order to effectively tackle the drug issue and reduce its negative impacts on local and global society.
Senegal, situated in West Africa, due to its strategic location and transport infrastructure, has emerged as a transit point for drug trafficking, in particular cocaine, from Latin America to Europe. Small amounts of native cannabis are also cultivated in the Casamance region for l...
Subscribe to the
Delegate's Club to fully unlock this Position Paper.
You can search and browse the Position Paper Database and read abstracts for each paper. To get access to the full database and the full content of all Position Papers, get a Delegate's Club subscription Learn More
Subscribe Now!