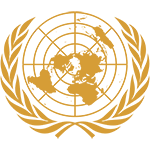 Committee
Special Political and Decolonization Committee
Country
Haiti
Author
Committee: Special political and decolonisation Issue: War on narcotics Country: Haiti
  According to the Substance Abuse and Mental Health Services Administration, heroin and other opiates accounted for the largest percentage of drug-related admissions of 20.0 percent, followed by marijuana of 17.0 percent. Due to the constant fostering of corruption, this has led to the abuse of drugs such as cocaine and marijuana. Furthermore, Haiti is an important transshipment point for cocaine reaching the United States and since 2005, illicit drug use in public and private schools has been continuously increasing. In 2014, the numbers reached their highest level. It is important for Haiti to reduce the number of its people abusing drugs as it could lead to further social problems. Hence, Haiti wishes to suggest the following ways to prevent this situation from getting worse in the future.

 Haiti can prevent drug abuse by reducing the...
            
Subscribe to the
Delegate's Club to fully unlock this Position Paper.
You can search and browse the Position Paper Database and read abstracts for each paper. To get access to the full database and the full content of all Position Papers, get a Delegate's Club subscription Learn More
Subscribe Now!