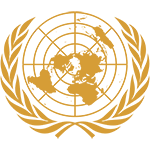 Committee
Social, Humanitarian and Cultural Affairs Committee
Country
Czech Republic
Author
Council: SOCHUM Topic: Maritime refugees Country: Czech Republic Delegate: Talia Ng
Due to the many ongoing wars in the world and also the question of poverty, many people of the countries affected decide to take safety by leaving everything behind and crossing seas to seek safety and comfort in other countries, namely countries of Europe. During their journey across the globe, many of them do not survive and those who make it often arrive sick and severely malnourished. There has been a drastic increase in refugees over the years and hundreds of thousands of migrants travel to Europe.
Although the Czech Republic is nowhere near the sea, the Czech Republic is deeply concerned about the situation, as some refugees travel to the Czech Republic to seek safety too.
The Czech Republic is aware about the ill treatment of these refugees and understands that some countries have a problem with the way the Czech Republic treats their refugees. However the Czech Republic continues to hold a strong stance on this issue and will not sacrifice the safety and security of the country for anything. Since there is a spike in migrants, a mandatory quota for migrants will not be practical as it states that 'under the Commission's scheme, the 28 member states would be required to accept asylum seekers in proportion to the size of their economy, unemployment rate, and population.' This may backfire if the economy shrinks in the in the long run and it may lower the standard of living of the country as people fight for jobs and unemployment rates will rise. Necessities such as food, water and shelter will become a problem too as if the country is overpopulated, there will be a shortage of those necessities. According to the proposed distribution index, migrant population size will have a weight of 40%1. The Czech Republic feels that 40% is a large number and this may cause some tension between the migrants and the citizens. Based of the statistics on Eurostat, there are 33.5 million people born outside the euro-28 living in an EU member state on January 1, 2014, while there were 17.9 million persons who had been born in a different EU Member State from the one where they were resident. Only in Ireland, Hungary, Slovakia, Luxembourg a...
Subscribe to the
Delegate's Club to fully unlock this Position Paper.
You can search and browse the Position Paper Database and read abstracts for each paper. To get access to the full database and the full content of all Position Papers, get a Delegate's Club subscription Learn More
Subscribe Now!