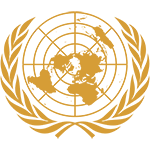 Committee
Social, Humanitarian and Cultural Affairs Committee
Country
Brazil
Author
Position Paper Country: Brazil Committee: Social, Cultural and Humanitarian Affairs Committee (SOCHUM) Topic : Child Brides Brazil is ranked the fourth country in the world in absolute numbers of women married or co- habitating by age 15, with 877,000 women ages 20 to 24 years reporting having married by age 15 (11 percent). Also among women ages 20 to 24, thirty-six percent (nearly three million women) are estimated to have married by age 18. The key factors contributing to child & adolescent marriage in 1. 2. 3. 4. 5. Brazil are: Lack of protection of human rights related to child and adolescent marriages including basics like right to education, food & health. Poverty which limits access to these basic rights, specially in the North and north east regions of Brazil where child marriages are most prevalent....
Subscribe to the
Delegate's Club to fully unlock this Position Paper.
You can search and browse the Position Paper Database and read abstracts for each paper. To get access to the full database and the full content of all Position Papers, get a Delegate's Club subscription Learn More
Subscribe Now!