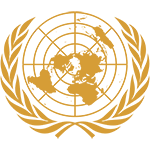 Committee
UN Security Council
Country
Malaysia
Author
**Position Paper Malaysia
By Leonie Hartenstein
Topic 1: Achieving a peaceful solution to rising tensions in the Baltic**
In the past years, the rapid deterioration of the relationship between Russia and the Baltic nations has been oblivious. The created tension does not only slow down the progress of integration and trade but also lately resolved in violent interaction in the Ukraine. The hard build up trust after the fall of the Iron Curtain totally vanished. Missing communication and coordination lead to a high risk of potential military interaction. Which would endanger the peace and wealth of the Baltic States, Russia and as well as the rest of the EU. Malaysia has been affected by conflict....
Subscribe to the
Delegate's Club to fully unlock this Position Paper.
You can search and browse the Position Paper Database and read abstracts for each paper. To get access to the full database and the full content of all Position Papers, get a Delegate's Club subscription Learn More
Subscribe Now!