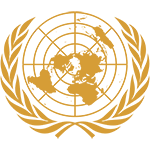 Committee
UN Security Council
Country
France
Author
1.Topic: Achieving a peaceful solution to rising tensions in the Baltic
Since the dissolution of the Soviet Union, the whole European community has given their support to this states in the form of security alliances, economic collaboration and political integration in the European politics. Being one of leading political forces in Europe, France has been a strong advocate of this process. Specifically, Estonia, Latvia and Lithuania have joined the NATO, European Institutions and alliances with the western countries to seek security and prosperity.
On the topic of the rising tensions in the Baltic, France supports and encourages all the efforts coming from the NATO coalition of the Baltic countries, as its ties to the objectives of the NATO are much stronger than its ties to Russia. Being a founding member of the NATO and a major player in the European Union, France has big concerns about the Russian military interests in the former member states of the USSR. Accordingly, France has been providing support in various ways to NATO military exercises in Estonia in response to the Russian movements at the border.
Since the Russian annexation of Crimea and the Russo-Georgian War, tensions have risen and ...
Subscribe to the
Delegate's Club to fully unlock this Position Paper.
You can search and browse the Position Paper Database and read abstracts for each paper. To get access to the full database and the full content of all Position Papers, get a Delegate's Club subscription Learn More
Subscribe Now!