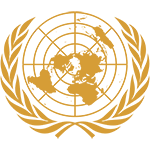 Committee
UN Security Council
Country
United Kingdom
Author
Eric Schulden United Kingdom HDMUN 2016 Security Council The United Kingdom is no stranger to inner-European conflict. The United Kingdom has dealt with large aggressors using popular sovereignty to annex countries under their control in the past. Aggressors in the Baltic regions and Eastern Europe are no different. The United Kingdom cannot stand idle as the sovereignty of other states is infringed upon in Eastern Europe. It is the duty of all states to stand up against foreign aggression. We are in a time where instantaneous communication is the greatest gift of all people across the world. We, as responsible states in should not be engaged in petty arms races and unnecessary violence to further our political gains. War is a form of diplomacy that the United Kingdom does not want ...
Subscribe to the
Delegate's Club to fully unlock this Position Paper.
You can search and browse the Position Paper Database and read abstracts for each paper. To get access to the full database and the full content of all Position Papers, get a Delegate's Club subscription Learn More
Subscribe Now!