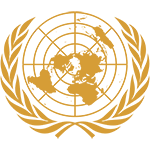 Committee
UN Security Council
Country
United States
Author
United States of America;
Lawrence Krug;
On the issue of achieving a peaceful solution to the rising tensions in the Baltic
The United States of America is committed to sharing the responsibility of advancing international security and stability in all places around the world. We therefor are deeply concerned with Russia's latest conduct towards its neighbouring states, especially those in the Baltic region (Estonia, Latvia, and Lithuania). Not only has the frequency of incidents involving Russian military forces in the Baltic area increased, putting civilian lives at risk, but the Russian actions in the Ukraine also bear the potential set an alarming precedent.
Given these circumstances the...
Subscribe to the
Delegate's Club to fully unlock this Position Paper.
You can search and browse the Position Paper Database and read abstracts for each paper. To get access to the full database and the full content of all Position Papers, get a Delegate's Club subscription Learn More
Subscribe Now!