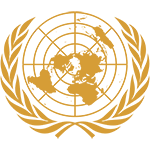 Committee
Crisis commitee: Historical Security Council 1967
Country
United Kingdom
Author
Delegate: Kaan Karamanlıoğlu Institution: Saint George Austrian College Committee: United Nations Historical Security Council Country: United Kingdom of Great Britain and Northern Ireland Topics: - Biafra War - Six Day War
The complicated situation in the Middle-East is a topic that has been concerning the UN ever since, however the region became much more dangerous with the emergence of the armed conflicts between Israel and neighbouring Arabic Nations. United Kingdom appreciates UN'...
Subscribe to the
Delegate's Club to fully unlock this Position Paper.
You can search and browse the Position Paper Database and read abstracts for each paper. To get access to the full database and the full content of all Position Papers, get a Delegate's Club subscription Learn More
Subscribe Now!