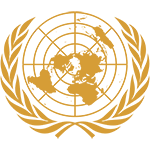 Committee
United Nations Security Council
Country
Mexico
Author
Position paper of United Mexican States for BiaMUN 2018 Topic: Armenian_Azerbaijan_Conflict_Land_Dispute Delegate: Wojciech Robert Nadzikiewicz
Honourable chairs, distinguished delegates,
Delegate of Mexico would really like to thank for the...
Subscribe to the
Delegate's Club to fully unlock this Position Paper.
You can search and browse the Position Paper Database and read abstracts for each paper. To get access to the full database and the full content of all Position Papers, get a Delegate's Club subscription Learn More
Subscribe Now!