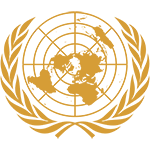 Committee
Crisis commitee: Historical Security Council 1967
Country
Argentina
Author
TOPIC A
GENERAL CONTEXT 1-The Israel's isolation Israel's isolation is very characteristic of the situation of the six days war crisis. Because of the incursion and the threat that Israel represents on the Palestinian population and its territory, this State is since the beginning surrounded of enemies. In fact, directly after his creation, Israel was directly oppressed and attacked by his neighbours. For instance, the Syrian Baathist government declares in 1966 that the destruction of Israel was one of his primary goals. That shows how difficult it was for the very ne...
Subscribe to the
Delegate's Club to fully unlock this Position Paper.
You can search and browse the Position Paper Database and read abstracts for each paper. To get access to the full database and the full content of all Position Papers, get a Delegate's Club subscription Learn More
Subscribe Now!