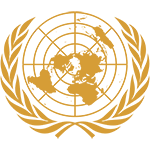 Committee
Crisis commitee: Historical Security Council 1967
Country
Ethiopia
Author
Six Days War :
"Action without thought is empty. Thought without action is blind." said Congolese Nkrumah. It is obvious with such antecedents that a new war was to be expected. It might therefore be unclear of who really started it, but this isn't what truly matters. What truly matters is how such a multiplicity of diplomatic interventions failed to prevent it. It clearly could have been dealt with discussion, especially with the precious help of the United States, given their privileged way to communicate with Israel as well as to almost any country; indeed we believe it failed because we did not fully play the game of diplomacy, sticking with trying to talk to allies and not enough getting to negotiate with opposite forces. A better diplomacy must be called upon for what is to come, and our Empire ...
Subscribe to the
Delegate's Club to fully unlock this Position Paper.
You can search and browse the Position Paper Database and read abstracts for each paper. To get access to the full database and the full content of all Position Papers, get a Delegate's Club subscription Learn More
Subscribe Now!