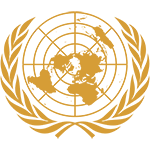 Committee
GA1: Disarmament and International Security
Country
Japan
Author
Position paper: Conference: FAMUN 2016 Committee: GA1 Country: Japan Topic: Disarment and International Security Since 1956 Japan is already represented in the United Nations-so this year already for 60 years. From the moment the atomic bombs were t...
Subscribe to the
Delegate's Club to fully unlock this Position Paper.
You can search and browse the Position Paper Database and read abstracts for each paper. To get access to the full database and the full content of all Position Papers, get a Delegate's Club subscription Learn More
Subscribe Now!