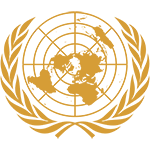 Committee
Disarmament and International Security Committee
Country
Rwanda
Author
YALE-NUS MUN POSITION PAPER COMMITTEE : DISARMAMENT AND INTERNATIONAL SECURITY COUNTRY : RWANDA
TOPIC A : MISSILE DEFENSE
Missile defense has always been a consequential state of issue worldwide with the increasing access to nuclear weaponry. It mainly concerns the establishment of a system or technology that scales down the use of nuclear-armed intercontinental ballistic missiles, however in the recent few years. the missile defense approach has been drawn out to shorter-ranged non-nuclear tactical and theater missiles. Only a handful of countries such as the United States, Russia, China, India, France and Israel have developed such air defense systems. The US Missile Defense Agency's mission is to develop, test and prepare for deployment of a missile defense system. Ballistic Missile Defense Systems (BMDS) must be able to be operated in different regions of the world in order for the success of the MDA mission. The International Strategy was approved by the MDA Director in 2007. However, missile defense has always been a bone of contention where some experts feel that development of effective missile-defense systems is more harmful than beneficial, since it pro...
Subscribe to the
Delegate's Club to fully unlock this Position Paper.
You can search and browse the Position Paper Database and read abstracts for each paper. To get access to the full database and the full content of all Position Papers, get a Delegate's Club subscription Learn More
Subscribe Now!