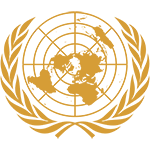 Committee
Disarmament and International Security Committee
Country
Oman
Author
Committee: Disarmament and International Security Council Country: The Sultanate of Oman School: Yadavindra Public School Topic A: Missile Defence Missile defence includes any technology that manages to stop a guided missile from its target .Proliferation of ballistic missiles poses an increasing threat to Allied populations, territory and deployed forces .If launched now nuclear missiles will be a serious threat to mankind and population which will cause a lot of destruction .Missile defences are now present in most of the countries of the world and it is a must , otherwise it would be a serious threat to those countries during attacks, however efforts are being made for their disarmament. Oman is strongly supports the need of missile d...
Subscribe to the
Delegate's Club to fully unlock this Position Paper.
You can search and browse the Position Paper Database and read abstracts for each paper. To get access to the full database and the full content of all Position Papers, get a Delegate's Club subscription Learn More
Subscribe Now!