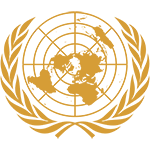 Committee
Disarmament and International Security Committee
Country
Iceland
Author
Committee: Disarmament and International Security Committee Country: The Republic of Iceland Delegate: Yushin Cho, Busan Foreign School
Topic A: Missile Defense
Missile defense, system used to shoot down nuclear weapons, is a problem worldwide. The reason is there are so many threats for setting off the nuclear weapon and we need to have a combat. However, people do not trust the missile defense system and the only way to take job the Disarmament and International Security Committee is trying to do is to prevent anymore instances of people dying by shooting down missiles, right when weapons go off, before they explode and cause unnecessary death. The devices used to perform this task are currently located in space so that they are able to track, manage, and eliminate right away. Committee members are also working to prevent the weapons from being transported into wrong hands in the first place. Iceland, as a member of NATO, fully supports the missile defense system that was made in the Disarmament and International Security Committee, and the technology to take out the dangerous artillery.
As part of the NATO organization, Iceland believes the defense system will enhance the safety of the people because it acts like a national body guard. The defense system is automatically triggered whenever there is a nuclear missile in the air. There are three different missile types. These include strategic missile defense, for global purpose, theater missile defense, for continent ra...
Subscribe to the
Delegate's Club to fully unlock this Position Paper.
You can search and browse the Position Paper Database and read abstracts for each paper. To get access to the full database and the full content of all Position Papers, get a Delegate's Club subscription Learn More
Subscribe Now!