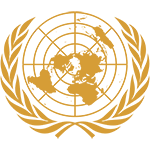 Committee
Disarmament and International Security Committee
Country
Estonia
Author
Position Paper
Committee: Disarmament and International Security Topic: Missile Defence and The Illicit Proliferation of SALW Country: Estonia
Over the past centuries, missiles have become an essential part of any military around the world. The use of missiles skyrocketed especially after the appearance of the first ballistic missile, the German V2 Rocket. The Estonian Defence Force (EDF) has adopted the use of missiles, mostly shoulder fired launchers such as the Javelin launcher. Other uses of missiles would include the missile attacks used by NATO countries on the Islamic States along the Gaza strip. However, with major breakthroughs in science, the emergence of even more powerful pyrotechnology has come about. Military powers such as Russia, Israel and North Korea have adopted nuclear technology into their military arsenal. Just recently, North Korea has detonated a hydrogen bomb as a means of testing their weapon systems in order to build an arsenal of nuclear weapons.
The Baltic states of Latvia, Lithuania and Estonia have recently joined NATO and through...
Subscribe to the
Delegate's Club to fully unlock this Position Paper.
You can search and browse the Position Paper Database and read abstracts for each paper. To get access to the full database and the full content of all Position Papers, get a Delegate's Club subscription Learn More
Subscribe Now!