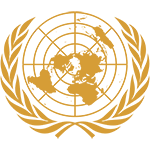 Committee
Disarmament and International Security Committee
Country
Czech Republic
Author
**
Topic A : - Missile Defence
**
The International Community, in the wake of the Cold War, has seen many of its members moving in profoundly different directions. While many states have prospered in a time that has afforded them both peace and economic growth, others have struggled. The Czech Republic has faced the full impact of war, since 1968, when the Soviets invaded formed by the fellow Warsaw Treaty Organization. During the Cold War, CSFR (), the defence ministers, which were frequently re-appointed, 'experimented' their own new strategic consumption patterns that trembled the economy. The savings left by the government soon resulted in a large deficit, as money was pumped through military operations. Resulting in the operations failing due to manpower, the NATO Economic Committee, attempted to strengthen our budget to maintain simple economic growth, USA did not attempt to sign a treaty with USSR fearing to lose the Vietnam War, thus backing up and giving USSR what they wanted.
However, in the coming years, (2000's), Czech Republic pulled out of the U.S Missile Defence Project, since it claimed to have a diminished role as well as gaining threats from Iran. On 3rd April 2008 the United States and the Czech Republic announced that they had ...
Subscribe to the
Delegate's Club to fully unlock this Position Paper.
You can search and browse the Position Paper Database and read abstracts for each paper. To get access to the full database and the full content of all Position Papers, get a Delegate's Club subscription Learn More
Subscribe Now!