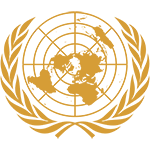 Committee
Disarmament and International Security Committee
Country
Chile
Author
Yale-NUS College Asia-Pacific Model United Nations Position paper
AJAYKUMAR School: Yishun Town Secondary School Committee: Disarmament and international security Topic: Missile Defense Country: Chile
Missile defense has been a crucial area of negotiation for many decades. It originated from the bombing of Hiroshima and Nagasaki during World War II. The bombing then led to the rapid development of nuclear weapons primarily in United States and the Soviet Union. The extremely attractive value proposition of these weapons, in terms of offensive capabilities and deterrence, led to the proliferation of nuclear weapon...
Subscribe to the
Delegate's Club to fully unlock this Position Paper.
You can search and browse the Position Paper Database and read abstracts for each paper. To get access to the full database and the full content of all Position Papers, get a Delegate's Club subscription Learn More
Subscribe Now!