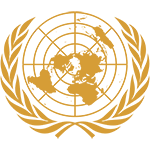 Committee
Disarmament and International Security Committee
Country
Botswana
Author
1.DISEC Position paper topic 1: Missile defence Jeffrey Zhou (Botswana) Although most nuclear strategists agree that a missile defence system might be more harmful than beneficial when it comes to nuclear powers such as the US and Russia, for a small, developing country located in an area that has seen over 23 different conflicts ranging from civil wars to terror attacks, Botswana feels that an adequate air defence system similar to Israel's "iron dome" could prove useful both as a way to protect our citizens from harm as well as a way to discourage conflict. Despite the fact that Botswana is economy has been steadily on the rise since its independence, it still lacks military strength, especially when compared to its neighbours. This lack of military strength means that Botswana is not only incapable of launching a pre-emptive strike but also incapable launching a retaliation strike, hence does not enjoy determent from conflict due to the threat of mutually assured destruction, unlike other more powerful countries. Not only that, but Botswana is also an important strategic outpost for the United states Africa command, thus should conflict arise in the area, the country is likely to be at risk of invasion due to its location and economy. All of these spe...
Subscribe to the
Delegate's Club to fully unlock this Position Paper.
You can search and browse the Position Paper Database and read abstracts for each paper. To get access to the full database and the full content of all Position Papers, get a Delegate's Club subscription Learn More
Subscribe Now!